COVID 19 Information: We understand these are challenging times when it comes to planning a special event and we are here to work with you to make it happen. Please follow the link here for the latest information regarding gatherings and regulations as you plan your event.
Check us out in Wedding Bells Magazine selected as one the "Most Stylish Mobile Bars in Canada"!
Welcome to
Hire A Bartender Events
&
The Thirsty Smuggler Mobile Bar
Hi, we are Kane and Jacqui. We are seasoned hospitality professionals passionate about quality and service. Our unique mobile bar was inspired by our love for craft cocktails, fresh local ingredients and years of experience in beverage hospitality. Certified in Hospitality Management and Wine and Spirit Education with over 15 years of experience in event management, you can relax knowing your guests and bar are in good hands.
Combining our hospitality experience with our passion for local beverage is how our mobile bar got its start. Wanting to take things to the next level is how The Thirsty Smuggler was born. "The Thirsty Smuggler" is our vintage 1983 horse trailer turned mobile bar that plays ode to those who braved the seas in the face of prohibition and brought good cheer and celebration during the rum running history of the Canadian Maritimes. Hence how the "Thirsty Smuggler" got its name.
Every season we are excited to hit the road and explore the unique venues our clients have discovered serving up top quality cocktails and the best local ingredients Nova Scotia has to offer. Check out our pricing page for links to local Annapolis Valley distillers, vintners, and brewers.
If you are interested in a service that is not listed on the website please feel free to contact us at info@hireabartenderevents.com or on our Contact Us page.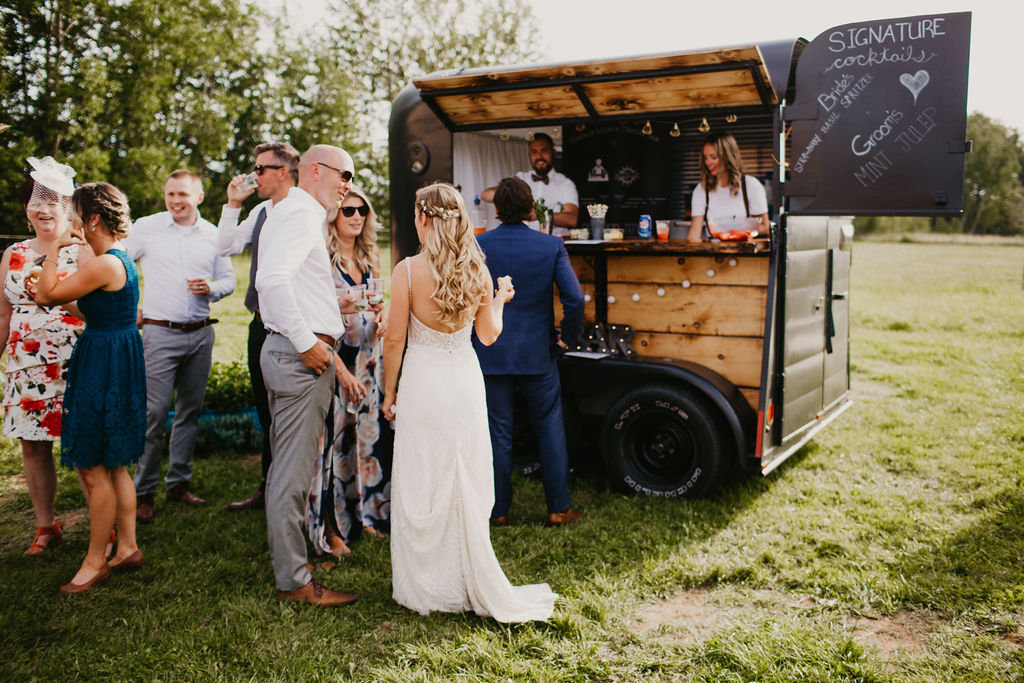 Photo by: Jenna Lauren Photography